Lucky Crystal Bonsai Trees
SHOPCALIFORNIA                                                     
SHOPCALIFORNIA'S SUPER SALE IS BACK!
Gain Wealth & Happiness
Known in Traditional Chinese Tales as the wagging fortune tree, known to bring luck and fortune to whoever possesses the Lucky Bonsai. It is said it will bring large amounts of wealth and happiness to those who touch the lucky Bonsai once a day. Outside of the legends, the Lucky Bonsai is a beautiful decoration that has been handcrafted and painted, making each one unique for you. The branches of the Lucky Bonsai are made from bendable copper wire and weaved through a quartz crystal made to look like the leaves of the bonsai.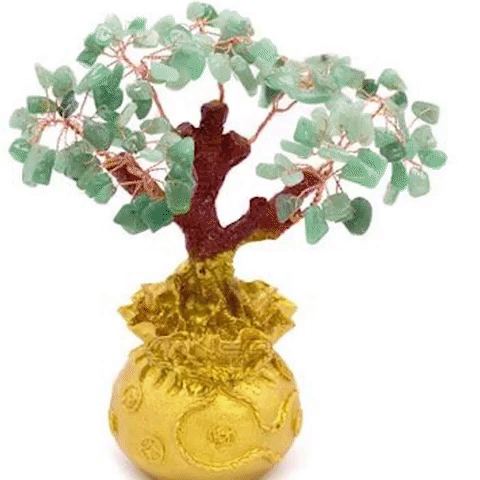 Being that the Lucky Bonsais are handmade, there is a severe shortage of them for purchase. This makes them a rare gift for the special someone.
Give them the gift of luck and fortune this Holiday season with the Crystal Lucky Bonsai Tree.

Product information:
Material: Crystal(leaves)+Resin(tree trunk and purse)
Weight: 0.35kg/pc(estimated)
Height: 17cm/6.7"
Base diameter: 7cm/2.7"
THIS PRODUCT IS A LIMITED PRODUCTION OF SHOPCALIFORNIA AND IT'S NOT AVAILABLE IN STORES. IT WILL SELL OUT FAST!
Click ADD TO CART to Order Yours Now!
WE DONATE A PORTION OF OUR PROFITS TO ENVIRONMENTAL CHARITIES
Every order you make with us benefits the environment. Thank you for protecting our seas, forests & wildlife with us!
In Stock: Leaves warehouse in 1 to 2 days
Free Worldwide Shipping Available
Contact Options Email: support@londonmarketshop.com (Best Option) Phone Number: 44 20 7660 1046 Address: London Marketshop, 275 New North Road Islington, Suite 1258, London N1 7AA
You're gonna love these too